Marketing Club for Entrepreneurs
Lesaruss Media Group is a marketing club for small business owners that shows small business owners how to grow their brands without having to spending thousands of dollars each month on marketing consultations.
Membership Exclusives
Special discounted rate on services, access to special events and gain access to the tools used by the top agencies.
Workshops & Webinars
Free workshops and webinars that members can attend both live and on demand.
Digital Content
Videos and podcasts featuring interviews with some of the top names in marketing and business development.
Growing Community
Join a growing community of entrepreneurs that want to take control of their marketing and learn from industry leaders.
Geekfon Society
Executive Member
A creative arts community based in South Florida that produces original content and workshops.
Geekfon Society on the Web
Anime 3000
Executive Member
A media channel dedicated to spotlighting the work of anime fans through videos, podcasts and articles.
Anime 3000 on the Web
Chester is Cool
Executive Member
A nonprofit organization dedicated to helping students become effective communicators.
Chester is Cool on the Web
Animal Hero Kids
Premium Member
Fostering empathy and kindness in children and teens by encouraging and recognizing acts that help all species of animals.
Animal Hero Kids on the Web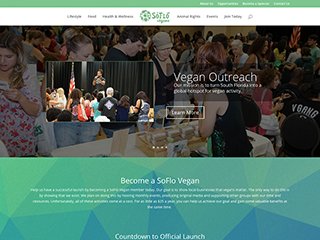 Soflo Vegans
Executive Member
A community with the goal of turning South Florida into a global hotspot for vegan activity.
Soflo Vegans on the Web
Mass District
Premium Member
A district of creatives & businesses interested in community & economic development through the arts.
Mass District on the Web