The following is a virtual classroom guide for beginners on a budget. It covers the software, hardware and best practices you need to know in order to hit the ground running. This guide includes the proper computer equipment, internet connection, video conferencing software, cameras, audio equipment, and lighting needed to start teaching from home.
Please purchase using your discretion and make sure you have the ability to return items if you are not satisfied. These recommendations are based on over 15 years of experience as a technology specialist and education professional. If you have a specific question about any of my picks, please leave any additional questions in the comment section. 
Computer Equipment
Whether you're in the market for a new computer or you just want to know if your current unit is up to par, we recommend going with a laptop online conferencing. This provides you with a mobile classroom that can adjust based on your scenery, lighting and internet signal. 
PC Requirements
Operating System: Windows 10 Home, Pro, or Enterprise
Processor: Intel Core i5 or later
Memory: 8 GB or larger
Mac Requirements
Operating System: macOS 10.7 or later
Processor: Intel Core i5 or later
Memory: 8 GB or larger
Laptops Under $500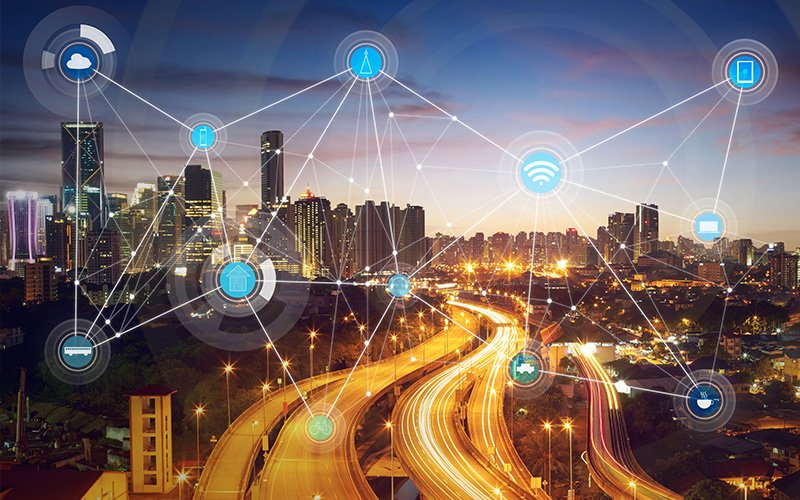 Internet Connection
A strong and reliable internet connection is critical to avoid any hiccups during your stream. According to Ookla, the leading authority on internet speed, the average download speed in the U.S. is 93.98, while the global average is 46.25. All you need to know is that your speed should be 75 to 100 Mbps for download and 13 for uploads. Anything less than this speed puts you at risk of having a choppy connection. This takes into account other users sharing your connection and the length of time you will be using the feed.
Visit the speed test page and clock your download and upload times to see where you stand. Speeds may vary from device to device. Check your local internet service provider for current packages and special deals if you need to upgrade your service. If your speeds are slower than 75 Mbps, try it for a few sessions to see if you experience any trouble before making any changes.
Video Conferencing
Zoom
Most school systems have adopted Zoom as their official platform for online classes. It's my go-to video conferencing platform due to its ease of use. The free version allows you to host up to 100 participants for up to 40 minutes. There is no time limit for a 1 on 1 meeting. It features the ability to share your screen and record the call. Their Pro option allows you to record your calls to the cloud and extend sessions with three or more people to 24 hours for $14.99 a month.
Skype
Skype is a reliable solution that I currently use to record my podcasts. I only use it because of additional software I purchased that allows me to record the feed in a variety of different formats. Luckily they've introduced an option to record natively that you can use to share with your participants after the lesson. It is free to create an account.
Whereby
I'm starting to notice more people using Whereby. The free version allows you to have up to 4 participants with no limit on how long you can present. It features screen sharing and the ability to open YouTube videos to play for everyone in the room. Their Pro option holds up to 12 people and costs $9.99. Recording costs an extra $5 per month.
Cameras
More than likely your laptop already comes with a built-in camera. If it doesn't you may want to check the specs of your computer to make sure it has enough power to handle a live stream. If you already have a built-in camera, you are good to go. No need to purchase any additional equipment. If you are using a desktop, chances are you will need an HD camera. Please remember that I am recommending you use a laptop if possible. Here are a few HD cameras that I recommend for anyone that doesn't have a camera built into their computer. 
Recommended HD Webcams for Under $200
Built-in laptop HD-Camera: $0
Audio
Another key component is the quality of audio during your call. There are several options available that include headsets, microphones + headphones, and speakers. Depending on the goal of your virtual conference, you may want to save money and go with a low-cost solution. This is using a pair of microphone earpods that you get with older iPhones. These can also be purchased online for less than $30. Keep in mind that the sound quality will be similar to a regular phone call if you go with this option. You can also use the built in microphone on your laptop with a regular pair of headphones. Other solutions can range from $50 to $200 dollars. In this case, you truly do get what you pay for.
Recommended Headphones for Under $75
Samson Meteor: $69
Built-in computer microphone + a pair of old headphones: $0
Lighting
The trifecta of having quality video includes the camera, audio and of course lighting. While natural lighting is always ideal, it's not always available. This is where a face light on your laptop comes in handy. You can find a lamp and take off the shade and place it on your table as a quick hack. If that's not an option, here are some recommendations that won't break the bank.
Recommended Lighting for Under $100
In Closing
This guide is designed for beginners that are looking to get started with online instruction. If you are looking to create polished videos and post content online, you might want to invest some money into purchasing high-quality equipment that will last for several years. If you are looking at the items on the list and find it to be pricey, you can always default to using what you have without purchasing new equipment or upgrading your internet connection. The key takeaway is that you need a computer with a camera, good lighting, headphones, a working microphone on your computer, an internet connection, and software that connects you to other people. 
If you have any further questions, please contact me or leave your question in the comments.